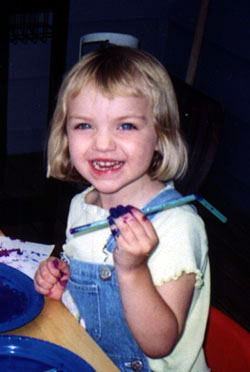 We asked Jamie what she would like to have on her web site and this is what she said:

Hi there. I'm Jamie Keith. I am 3 1/2 years old now! I love to go skiing. I want to go to another ski place soon. I love the Dr. Seuss game. I love my Daddy. I love my Mommy too and I love my big sister, Jessie. I wish it was Christmas every day.
Take a look at some of my pictures:
Also, check out my Mommy and Daddy's pages.
And here are some of my previous pages and pictures.